The First EVER portable battery-operated breast pump & bottle sanitizing pod
Helping you upgrade your breast pump and baby bottle hygiene
3 POINTS ADVANTAGE
1
Ultrasonic & Emulsified Technology
positive and negative cleaning rotation with vibration cavitation to break apart dirt & oil from pump accessories and bottles.
2
Portable & Collapsible
Collapses and fits in any diaper or pump bag for on-the-go cleaning at work, festivals, games, camping, boating, hiking, etc.
3
High Frequency Vibration Cavitation
High frequency vibration cavitation provides deeper cleaning operation, so no pre-soaking required! Simply sit back and relax.
Sanitizing time less than 5 minutes
Cleaning breast pump and bottles can be time consuming.
The junobie WASHA can clean pump parts and bottles in less than five minutes! Simply add warm water from thermos and your cleaning agent of choice. Sit back, relax, and let the sanitizing pod do the work for you!
Reduces risk of bacteria growing on pump parts and bottles
Finding a breast pump sanitizer to effectively clean your pump parts while on-the-go is a tough task!
The junobie WASHA sanitizing pod uses ultrasonic & emulsified technology to break apart dirt and grease left behind on pump accessories and bottles. Let's agree that staying healthy is important for both mama and baby!
Road trips and outings just got easier
Working, Road trips, camping, hiking, boating, or outings just became easier!
The junobie WASHA sanitizing pod makes it possible to clean breast pump parts and bottles in the car, on the boat, or even while camping. The portable battery-operated unit simply requires a battery bank, or charging cube.
Safety Instructions
Use the product safely to avoid fires, electric shock and other injuries. Buyer assumes all risk Do not submerge the sanitizing pod in water as this may cause injury and prevent pod from working.
Do not use the sanitizing pod in the presence of flammable gases or steam Do not repair or clean this product when plugged in
For adult use only, keep out of reach of infants and children. Use sanitizing pod only after reading manual instructions Inspect the sanitizing pod and usb wire for wear or tear Discontinue use at the first sign of damage, wear, or tear to the sanitizing pod or usb cord.
Customer Reviews
Write a Review
Ask a Question
11/04/2021
Marely N.

United States
Worth the Price!
This saves you so much time! I bought this specifically to wash while I'm at work. After pumping, I just toss all my parts in here with a couple pumps of soap and let it do it's thing. It has saved me so much time. There's only two drawbacks. It is louder than I expected it to be and if you use ****** butter, it will not wash I it off of the flanges. It's a great product and really like that's it's collapsible.
09/01/2021
Silvia W.

United States
Works well enough
It cleans really well, but I don't know if I just got a faulty one because the instructions said it would auto-shutoff after 20 minutes, but it sometimes doesn't even go the full recommended 5 minutes.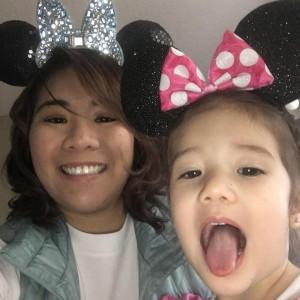 TL
09/01/2021
Trisha L.

United States
Love it!
Love the Junobie Washa! I use it everyday at work while I pump for my baby! It makes clean up easier and I am happy to know I am not giving my baby any chemicals from sanitizing wipes.